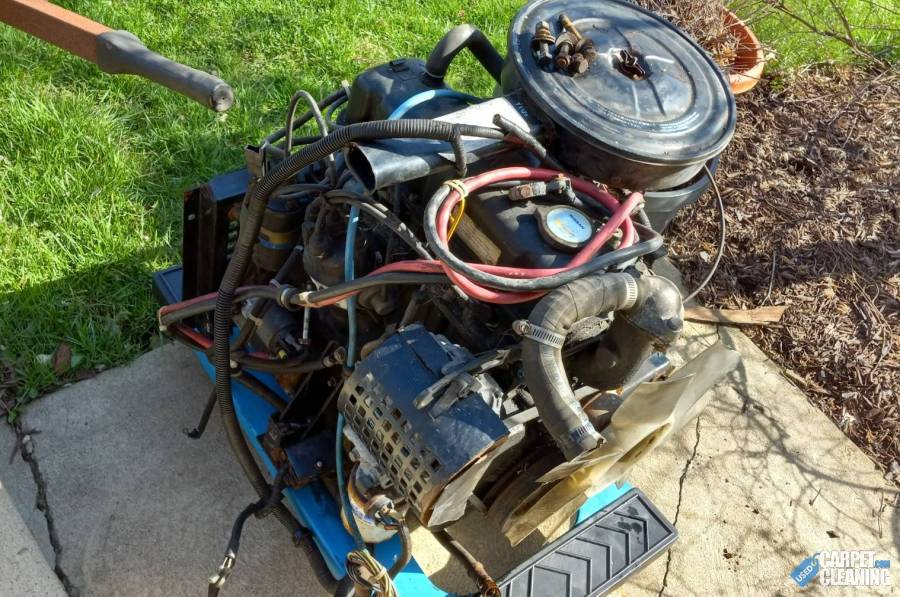 PROCHEM PERFORMER 405 ...All the best parts
nissan engine in good shape includes everything, newer carb, manifold alternator, belts, Radiator with anti freeze overflow container. $1000.( now $500 ) CatPump high pressure pump newer $500. (now $400 ) Catylitic heat exchanger w exhaust diverter system. $800. ( now $500 ) StudorBilt 4LP vacuum blower serviced bearings repacked . Turns beautifully by hand. comes with pully, mounting case. $800. ( now $500 )Catalytic exhaust pump $80. Front Panel full of gauges everything works except pressure gauge. good thermostat w controller . I had to cut wire to remove, needs brazed. $150 for all. Truck mount covers $100 , chemical pump $50, Y strainer chemical manifold $50, 4000psi line $30,Accumilator $75. bipass solinoid $50 High pressure cat pump controller and manifold $30 and other parts. Buyer pays shipping.
Accept text/SMS messages?
Yes
Current rating:

4.8

Total votes:

4
Please enter characters depicted on the image.
Fill in the form and click "Calculate"