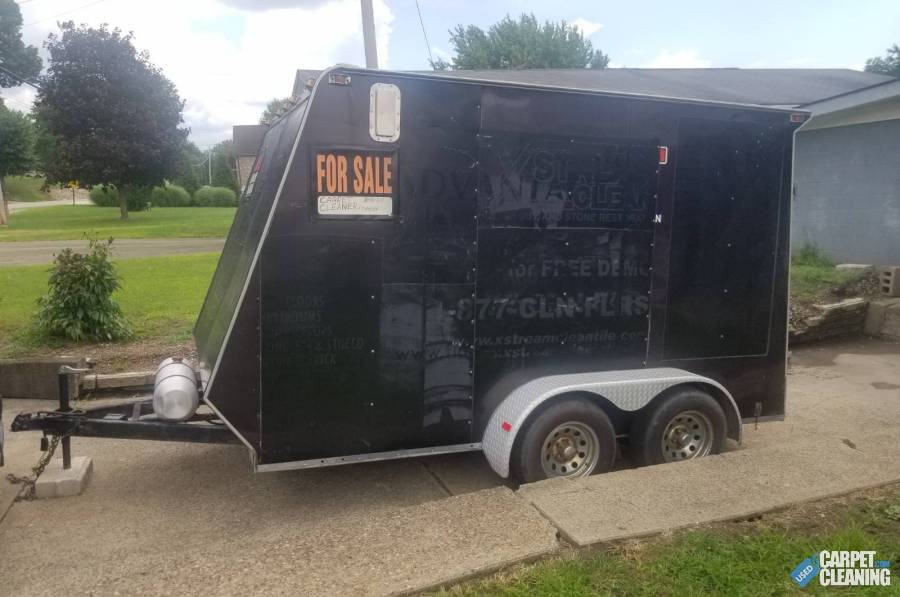 With a little love, you'll have everything you need to start your own carpet and grout cleaning business. Carpet Cleaning Tools and Equipment: More Photos available upon request 2008 Masters Touch Trailer (8 x 12) - electric brakes - interior lighting system - fold out barn doors rear and a door on the side - 2 six foot tool and chemical shelves The Master's Touch 2500 Power Unit, Vacuum Hose, Reel Solution Hose, Upholstery Handheld Tool, Heavy Duty Carpet Wand...and more!

-Hydro force CX-15 carpet Cleaning Tool
-Sandi 10-0509 sapphire -pro upholstery hand tool. - Turbo force mini turbo hybrid hand tool
-Spraymaster injection sprayer - Turbo force "cobra" hand tool
-Powr Flite floor fan ..........and more!
-turbo force hybrid tile cleaner Looking for 4k or willing to trade.

Machine is 10 years old and needs a little loving. Runs great
Accept text/SMS messages?
No
Solution hose
Vacuum hose
Hose reel
Solution reel
Wand included
Current rating:

4.5

Total votes:

2
Please enter characters depicted on the image.
Fill in the form and click "Calculate"