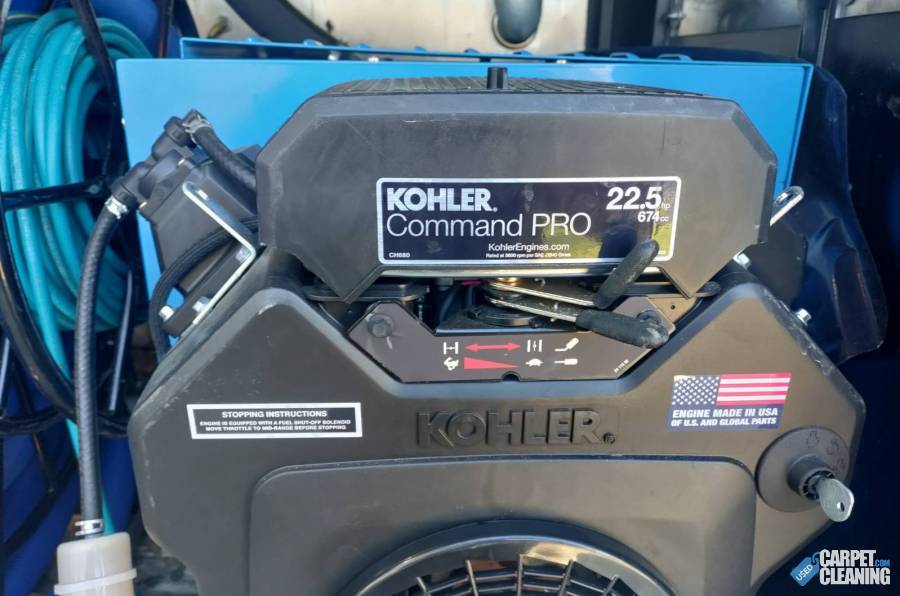 Location: Sacramento CA

2021 Chem Tex Panther 20 with a 22.5 horsepower Kohler engine. Still under Warranty at only 10 hours. Brand new Machine, less than 6 months old. We are a window washing company that wanted to try carpets. We learned quickly that a lot goes into being a good carpet cleaners, we are not able top spend the time. Our loss your gain.

This product goes for 14,000 new from Chem Tex. We are letting all the extra equipment go with machine, Hand tool/Upholstery tool, extra 100 ft. Total 200ft of suction and pressure hose, Hose real, Rake, solution, hand tool, etc. Everything needed for work.

Machine is currently in a 2015 Ford Transit Cargo with 130,000 Miles. Van has the 3.5L ecoboost. Runs great. Van is selling for $25,000. We can do both for $33,000

Machine works great, lots of power, we were very impressed with it. Chem Tex was also very helpful and great to work with.

Please let me know if you have any questions at all.

Thank you,

Richard

9169695310
Accept text/SMS messages?
Yes
Solution hose
Vacuum hose
Hose reel
Solution reel
Wand included
Please enter characters depicted on the image.