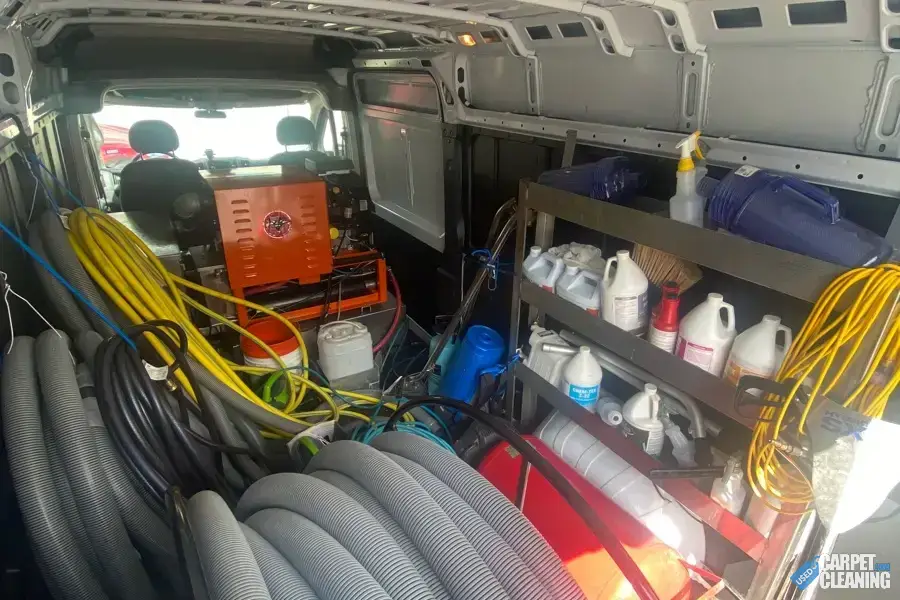 2019 27HP Panther Package Deal ($20k Worth)
We are selling all of our pristine conditioned equipment.
WE ACCEPT BEST OFFERS
Panther has 143 Hours.

Ask any questions you have.
Recently uninstalled by Chem-Tex here in Houston.
Purchased new and only worked on by them. Still have receipts.

Bundle Equipment/Build List:
Panther 27HP Truckmount Carpet Cleaning Equipment Package ($14995.00)
100 GL Stainless Steel Waste Tank - (lifetime warranty on the body)
200ft. Vacuum and Solution Hose
Two 12' Dual Jet Carpet Wand
Fuel Tap Kit ($350.00)
Hose Reel Combination (Large)($485.00)
65 GL SS Freshwater Tank ($2200.00)
(4) Extra 100ft. Vacuum & Solution Hose ($1200)
SX-15 Hard Surface Tool ($940.00)
Viper Venom GL
Gum & Glue Remover GL
Red Relief
Teflon Advanced GL
Premium GL
PH 10K ($280.00)
(3) 3 GL HydroForce Pump Up Sprayer ($149.85)
Super Raven 6-Quart Backpack ($475.00)
HP Sprayer w/ Dial ($199.95)
SS Chemical Shelf ($320.00)
(2) Inline Filter ($200.00)
+ More!
Accept text/SMS messages?
Yes
Solution hose
Vacuum hose
Hose reel
Solution reel
Wand included
Please enter characters depicted on the image.
Fill in the form and click "Calculate"