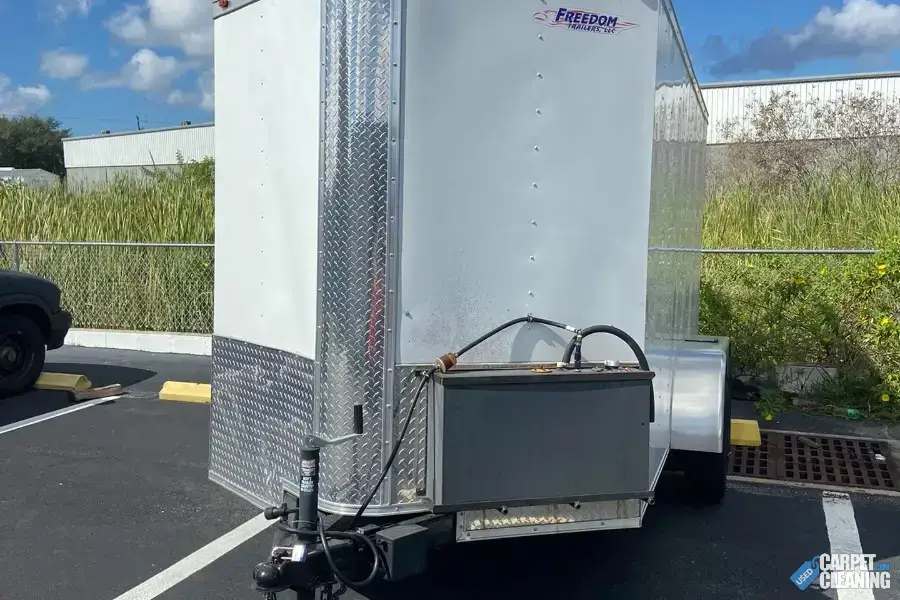 16 X 7 CARPET/TILE Cleaning Trailer
Start your own floor cleaning business or build on your already established!

For sale is a 16 x 7 trailer with a carpet/tile cleaning truck mount installed. The trailer does have a dent on the front right side from jack-knifing during a reversal. The truck mount is a Fox 8500-D (Dual Wand) with ~1453 hours of work performed. Engine runs smooth and has great suction. Will also come with 2 tile spinners, a generic carpet wand, a 6 jet Evolution wand, stair wand, lots of chemicals, and a mile of vacuum line (mostly 2" but some 1.5" line as well). Will also include a HOST Freestyle carpet cleaner and product for dry carpet cleaning.

We would like to get out of the floor cleaning business and hopefully find someone we can sub-contract our work to. If you do not wish to sub-contract, you can still purchase the trailer and all of our equipment.
Accept text/SMS messages?
Yes
Alloy Wheels
Tinted Windows
Anti-Lock Brakes
Electronic Traction Control
Alarm
Air Conditioning
Tow Package
Driver Side Airbag
Passenger Side Airbag
AM/FM Radio
Cruise Control
Power Locks
Solution hose
Vacuum hose
Hose reel
Solution reel
Wand included
855 Elizabeth Street, Punta Gorda
Please enter characters depicted on the image.