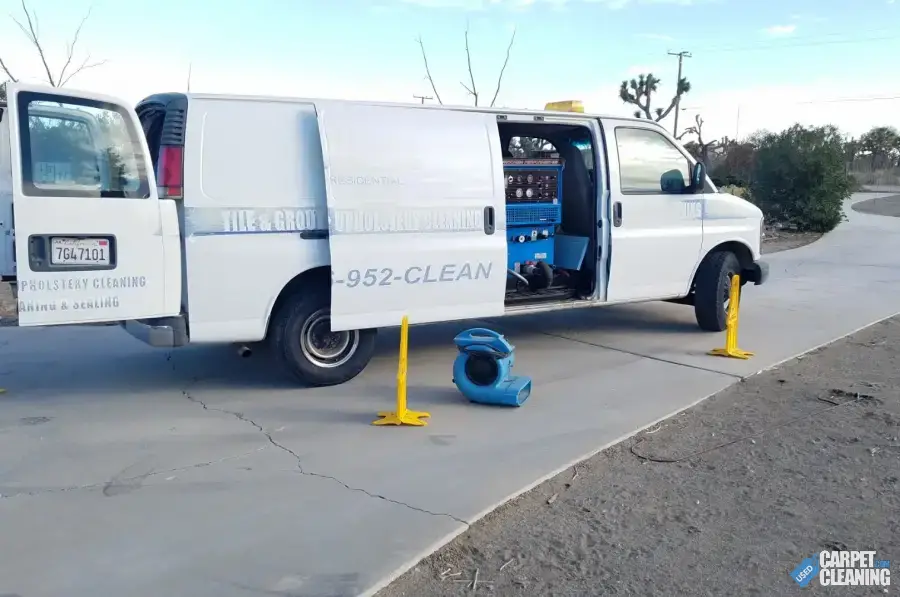 Turnkey Chevy Express 3500 Carpet & Tile Clean
Prochem Performer 405 Truck Mount Unit capable of running two wands at one time (vacuum hoses & solutions lines & reels included,). Prochem Chemical Rack. RX-20 Carpet Cleaning Machine. Olympus High-Pressure M1200 Portable Industrial Extractor (capable of cleaning tile & grout, has automatic pumpout). Prochem Titanium 6-Jet Want with Slider. Prochem 4-Jet Wand & S-Bend Wand. Prochem Stair Tool Wand. Prochem Upholstery Tool. HydraMaster DriMaster HiFlo Quick Dry Upholstery Tool.

Water damage equipment: Water Claw, Dri-Eaz DrizAir, Dehumidifier Quantity 2. Air Movers: Sahara Pro Quantity 5 with Carpet Clamp to float carpet for drying. Carpet Clamp is attached to Air Movers. UV Lamp for Urine Detection. Carpet Glue Seam Tape Iron. Includes Wet Floor Signs. Includes Corner Wall Guards to protect walls from hoses. Van is well equipped and ready for business!


Accept text/SMS messages?
Yes
Alloy Wheels
Tinted Windows
Anti-Lock Brakes
Electronic Traction Control
Alarm
Air Conditioning
Tow Package
Driver Side Airbag
Passenger Side Airbag
AM/FM Radio
Cruise Control
Power Locks
Solution hose
Vacuum hose
Hose reel
Solution reel
Wand included
Please enter characters depicted on the image.
Fill in the form and click "Calculate"