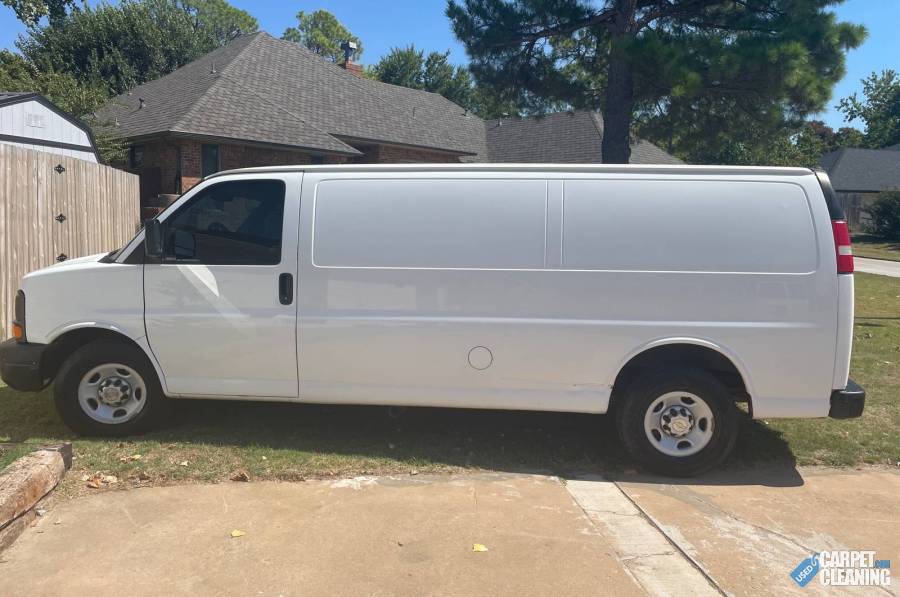 2010 Chevrolet 3500 Extended and CDS
2010 Chevrolet 3500 Extended Van
2010 CDS with salsa
Live solution (with 200 feet of hose)
Waste hose with electric reel (with 200 feet of hose with flash cuffs)
Auto pump out for waste tank
Live fresh water hose (75 feet of hose)
Soft water system
Shelf/door racks

Van has about 72,000 miles
CDS has about 2,800 hours
- unit has been throughly examined and regularly maintained by local hydra master installer. In great running shape.

We purchased this van as a backup van. We used it just last Friday night to clean 19000 sq ft of carpet and it performed flawlessly. Great suction. High heat. There is some body damage on back panel (pictured) and a few random small dents. Overall for a 2010 in good shape. If looking for a back up van, this would be a great option.

If you have any questions please feel free to reach out. Located in central Oklahoma.
Accept text/SMS messages?
Yes
HydraMaster CDS 4.8 Overdrive with Salsa
Solution hose
Vacuum hose
Hose reel
Solution reel
Wand included
Please enter characters depicted on the image.
Fill in the form and click "Calculate"