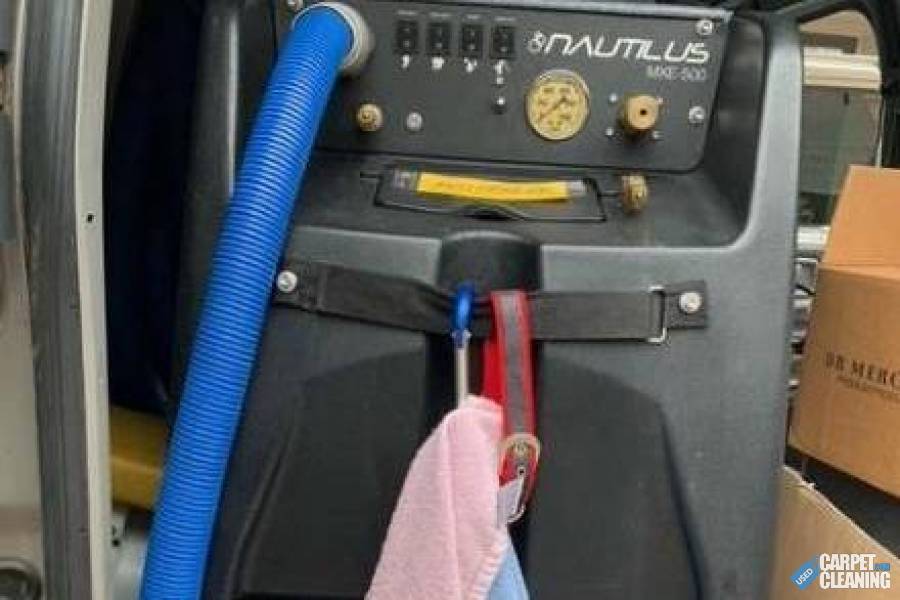 HydraForce Nautilus portable system, BrushPro + wands extras
This is being SOLD AS-IS as to satisfy the estate of longtime carpet cleaner JA Stevenson of Toledo, Ohio. Equipment and Van have always been stored in a climate controlled garage. All hoses, wands, hand tools, Sprayers, and chemicals included with the Nautilus portable system. The owner was meticulous and kept good care of his equipment. I will try to answer questions the best I can but I am not a carpet cleaner and have never been part of the business. More pictures available per request. Please read all details of the listing and call with questions.
--Portable Nautilus system plus Brushpro, hoses, wands, water pump $9,500
--Chevy Van with Hydramaster clutch drive system unit $8,000
--Or Everything for $16,500
*Hydro-Force Nautilus Extreme PSI MXE-500 portable extractor. Advertised as the gold standard and most powerful portable unit on the market. Lightly used and like new
*Hydro-Force BrushPro20 Rotating Brush Machine. Like new
*Pumptec 360U Water otter 1200PSI water pump for tile, grout, and carpet cleaning with a portable extractor.
*Spinner Tile and Grout Wand
*2002 Chevy 2500 Cargo Van. Light Brown/Tan is color. Small dent on one of the side doors. only very slight rust, Holding tank and propane tank unit located on lower Drive side. Clean title. 77,300 Miles.
*HydroMaster Truck mount system. HydroVan 4.0 Clutch drive system with 8262 hours listed. It is my understanding the truckmount system is in good working order but he was having issues with the boiler/heater unit and decided to remove it and buy the Hydro-Force portable unit around 2017
Message me or email me
[email protected]
.
Serious buyers only, please email me and I will respond. Note: This is being sold to settle an Estate. Once terms are agreed upon, I must submit your name to the probate court to get a letter that you will need at your local BMV to transfer title if you are interested in the van. It does not take very long about 7-10 days.
Accept text/SMS messages?
Yes
Alloy Wheels
Tinted Windows
Anti-Lock Brakes
Electronic Traction Control
Alarm
Air Conditioning
Tow Package
Driver Side Airbag
Passenger Side Airbag
AM/FM Radio
Cruise Control
Power Locks
Solution hose
Vacuum hose
Hose reel
Solution reel
Wand included
Current rating:

4.2

Total votes:

5
Please enter characters depicted on the image.
Fill in the form and click "Calculate"