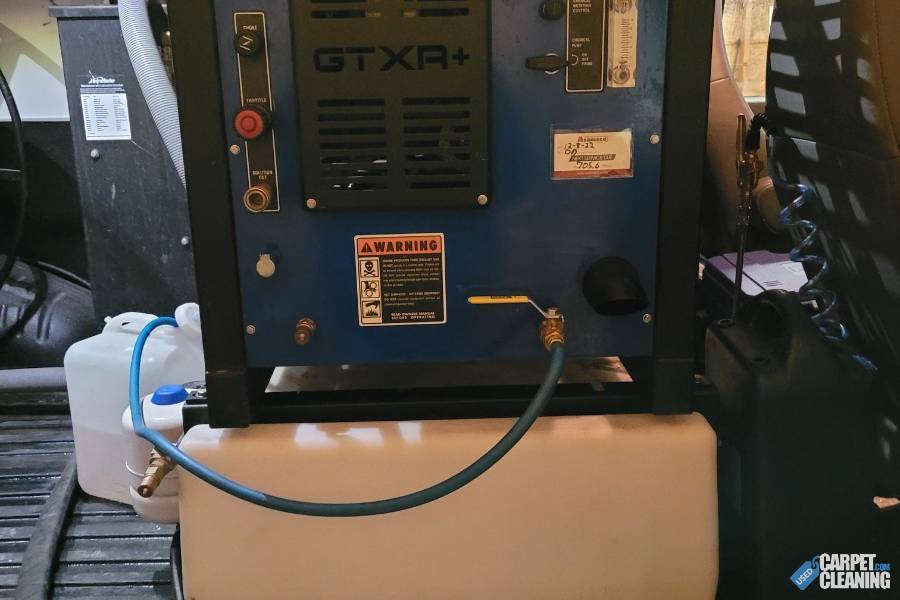 2021 Chevy Express w/Boxxer 423
*****Note: I will be using this van for the next couple of weeks till the new one arrives so hours and miles will go up slightly but not much since we are really slow at this time.*****

The bad:

Cracked windshield

Small puncture in the fuel tank from the original installation of the machine. Chevy wanted $1800 to replace the fuel tank. Aramsco said $50 to patch the hole. It's very very very small but sets off the check engine light.

Small dent in the front bumper from bumping into a large rock in a parking lot.

The good:

Like new. Gently used. Maintained & have records. Garage kept.


There is nothing wrong with the van or machine. I'm selling because I was finally able to qualify for a new Butler system so I'm upgrading.


Accept text/SMS messages?
Yes
Alloy Wheels
Tinted Windows
Anti-Lock Brakes
Electronic Traction Control
Alarm
Air Conditioning
Tow Package
Driver Side Airbag
Passenger Side Airbag
AM/FM Radio
Cruise Control
Power Locks
Diamond Products GTXR 23HP
Solution hose
Vacuum hose
Hose reel
Solution reel
Wand included
Please enter characters depicted on the image.
Fill in the form and click "Calculate"