We have a popular & useful Daily Digest service that collects all the new listings and sends them in an email, once per day. However, if you use a Microsoft Outlook desktop email client, you may not see the photos for the new listing(s). This is an issue with all Microsoft Outlook desktop editions from 2002-current.

Desktop versions of Microsoft Outlook do not support WEBP images.  The WEBP format was developed by Google and is designed to create files that are smaller for the same quality, or of higher quality for the same size, than JPEG, PNG, and GIF image formats.

Our new website uses WEBP formatted images to bring you a fast experience regardless of what device you are using, and to ensure our website is as light as possible on your mobile data.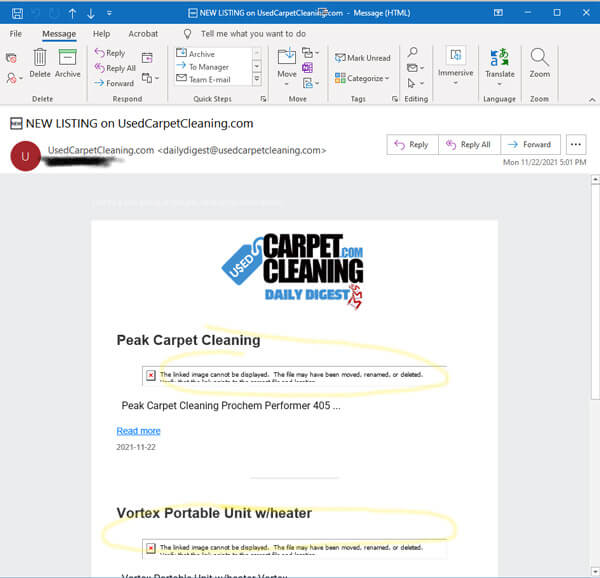 We are hopeful and expecting Microsoft to issue a fix for this issue in the near future.  Thanks for your patience!