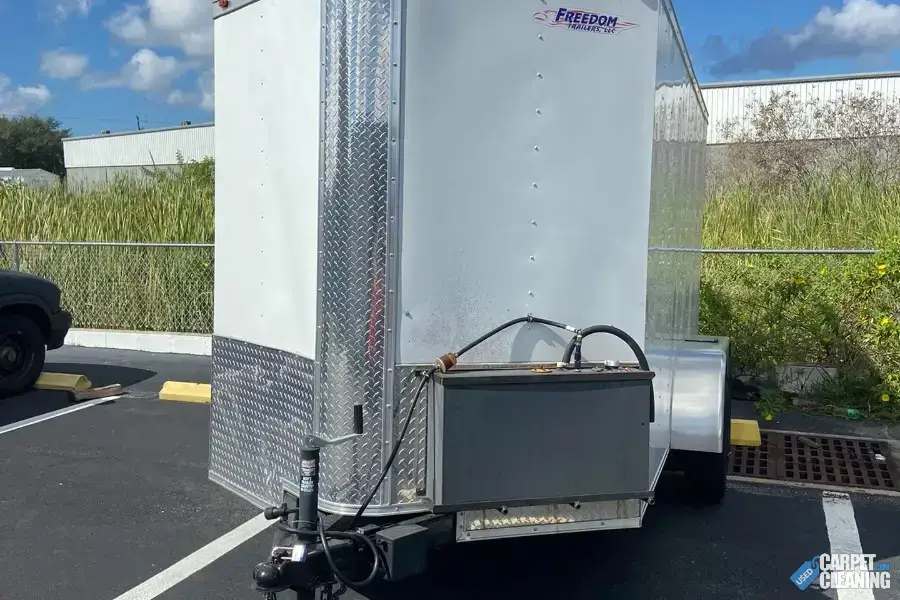 16 X 7 CARPET/TILE Cleaning Trailer
Start your own floor cleaning business or build on your already established!

For sale is a 16 x 7 trailer with a carpet/tile cleaning truck mount installed. The trailer does have a dent on the front right side from jack-knifing during a reversal. The truck mount is a Fox 8500-D (Dual Wand) with ~1453 hours of work performed. Engine runs smooth and has great suction. Will also come with 2 tile spinners, a generic carpet wand, a 6 jet Evolution wand, stair wand, lots of chemicals, and a mile of vacuum line (mostly 2" but some 1.5" line as well). Will also include a HOST Freestyle carpet cleaner and product for dry carpet cleaning.

We would like to get out of the floor cleaning business and hopefully find someone we can sub-contract our work to. If you do not wish to sub-contract, you can still purchase the trailer and all of our equipment.
Llantas de aleación
Techo corredizo
Asientos de tercera fila
Paquete de remolque
855 Elizabeth Street, Punta Gorda
El correo electrónico de tu amigo
*
Introduce los caracteres representados en la imagen.