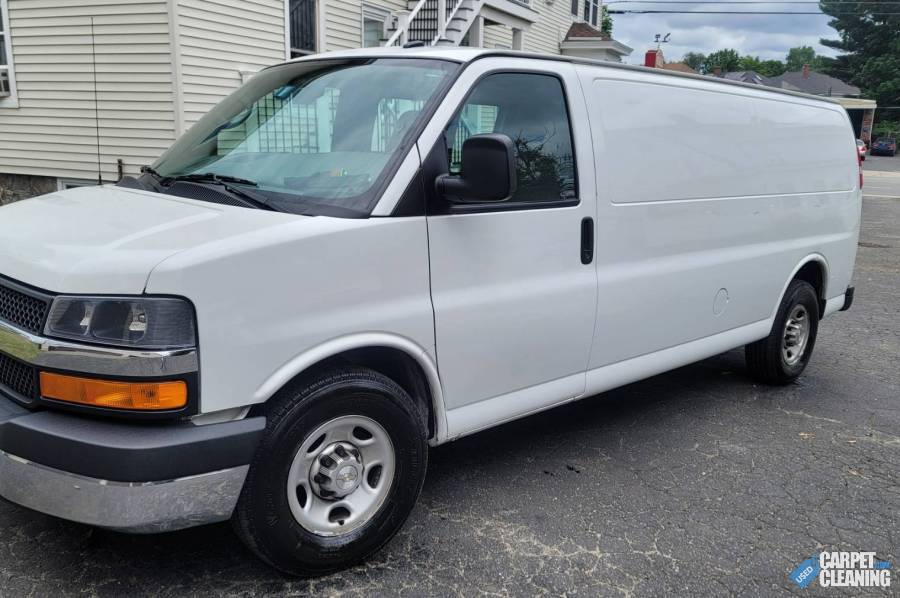 2015 Chevy Express Extended with Pro1200
For sale I have a 1-owner, 2015 Chevy Express 3500 Extended carpet cleaning van mounted with a White Magic Pro1200 HV.
Van has 208,000 (still drives like new). Carpet Cleaning Truckmount has 4900hrs (runs perfectly).

Included with sale is fully set up van ready for work with 150ft of vacuum and pressure hose, 100ft of garden hose and 1 carpet cleaning wand. Van is perfectly set up for dual wand operation and is conveniently set up for any size job. It features 2 side door pressure reels and 1 electric vacuum reel. Plenty of space in the cargo for extra equipment.

Van is still in daily operation so milage and machine hours may differ from the time of this post. Van wrap to be removed upon sale. Van color is white.

The van and equipment has been meticulously maintained. Over 41 service records on carfax. Clean title, no accidents. Carfax report can be emailed to any serious inquires upon request. Cash or Cryptocurrency accepted for payment.

I'm also selling a 2017 Chevy Express Extended with the Butler System with 170k miles and 4k hrs.
Llantas de aleación
Techo corredizo
Asientos de tercera fila
Paquete de remolque
El correo electrónico de tu amigo
*
Introduce los caracteres representados en la imagen.
Fill in the form and click "Calculate"