Used Carpet Cleaning Van For Sale
2003 GMC Savanna with The Butler System. Truck and Truck mount runs good. The Van does have some rust.
Listing ID: 5532
Truck Mount Make
The Butler System
Vehicle make
GMC
Vehicle model
Chevrolet Express
Truckmount hours
7500
Truckmount condition
Fair
Vehicle year
2003
Vehicle mileage
160000
Single or dual wand
Single
Listing location: Reading, Pennsylvania
INCLUDED TRUCK MOUNT:
The Butler System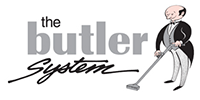 Be the first to post a question or comment on this listing.
The Daily Roundup
Related listings