Used Carpet Cleaning Van For Sale
Excellent and meticulously maintained 2010 GMC Savana Van Equipped with a Butler Carpet Cleaning System Pakage #3!. New Hoses, wand and many extras included. $19,500 or best offer!
Listing ID: 5116
| | |
| --- | --- |
| Transmission Type: | Automatic |
| Cylinders: | 8 Cylinders |
| Interior Color: | Black |
| Exterior Color: | White |
Truck Mount Make
The Butler System
Vehicle make
GMC
Truckmount hours
4800
Truckmount condition
Excellent
Vehicle year
2010
Vehicle mileage
115000
Single or dual wand
Single
Air Conditioning
Passenger Side Airbag
Keyless Entry
Power Steering
Cruise Control
Power Windows
Driver Side Airbag
AM/FM Radio
Listing location: Cleveland, Ohio
INCLUDED TRUCK MOUNT:
The Butler System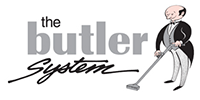 Be the first to post a question or comment on this listing.
The Daily Roundup
Get new listings delivered to your inbox.
We send one email with all the listings that day. Unsubscribe anytime. 100% CAN-SPAM compliant.
Related listings