Used Carpet Cleaning Van For Sale
I have a 2000 GMC 3500 with 134,000 miles in good condition. A new motor was installed at 102,000. Butler unit is in good condition with 4300 hrs. Comes with everything needed for turnkey business. Includes Rotovac 360i with 2 heads, 2 Hydroforce sprayers and extra jugs, wand, stairtool, upholstery tool, chemicals, rakes, etc.. Van and Butler unit has been kept very well. Selling out. Everything for 15,500 obo..
Listing ID: 4284
| | |
| --- | --- |
| Transmission Type: | Automatic |
| Cylinders: | 8 Cylinders |
| Interior Color: | Gray |
| Exterior Color: | White |
Truck Mount Make
The Butler System
Vehicle make
GMC
Truckmount hours
4300
Truckmount condition
Good
Vehicle year
2000
Vehicle mileage
134000
Single or dual wand
Single
Air Conditioning
Power Windows
Driver Side Airbag
Anti-Lock Brakes
Passenger Side Airbag
AM/FM Radio
Listing location: Southern WV, West Virginia
Google Maps:

INCLUDED TRUCK MOUNT:
The Butler System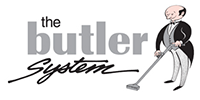 Be the first to post a question or comment on this listing.
The Daily Roundup
Related listings