Used Carpet Cleaning Van For Sale
Asking: $18,000 Contact: Scott Haley of RTR Services for More Info: 1-800-467-0690 or
[email protected]
RTR # 1083191-01 2007 GMC Savana G3500, Odometer Reads: 59,346, Vin: 1GTHG35U471214733, Standard Wheel Base, With PS, PW, PDL Cruise, With a 2007 Butler Carpet Cleaning System, Direct Drive, Hour Meter Reads: 2069.5. Must have an appointment prior to inspection!!!!
Listing ID: 4205
Truck Mount Make
The Butler System
Vehicle make
GMC
Truckmount hours
2070
Truckmount condition
Excellent
Vehicle year
2007
Vehicle mileage
59346
Single or dual wand
n/a
Listing location: , Illinois
INCLUDED TRUCK MOUNT:
The Butler System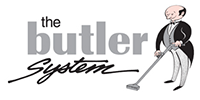 Be the first to post a question or comment on this listing.
The Daily Roundup
Related listings