Used Carpet Cleaning Van For Sale
Well maintained 2004 Butler truck mount , 2004 GMC 3500 van. 74,000 van miles , 2340 machine hours. Runs great with a new radiator and water pump. Includes carpet cleaning wand, stair tool, Turbo tile cleaning wand. water drain hose. Installed shelving. 110 gal. Fresh water tank, 110 gal. waste water tank, solution hose and vac hoses and waste drain hose. The only reason I'm selling is to retire.
Listing ID: 4058
Truck Mount Make
The Butler System
Truckmount hours
2340
Truckmount condition
Good
Vehicle year
2004
Vehicle mileage
74000
Single or dual wand
Dual
Listing location: , Florida
INCLUDED TRUCK MOUNT:
The Butler System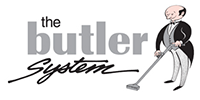 Be the first to post a question or comment on this listing.
The Daily Roundup
Get new listings delivered to your inbox.
We send one email with all the listings that day. Unsubscribe anytime. 100% CAN-SPAM compliant.
Related listings