Used Carpet Cleaning Van For Sale
White color.Low miles and Super Clean.Very Powerful Truck-mounted. Multi Surface Cleaning Systems.Very good interior condition. It's got NISSAN Engine.It includes 100 Gallon fresh water tank.Reason for sale, leaving the country soon..Fully equipped.Ready to work and make MONEY..!
Listing ID: 3959
Truck Mount Make
The Butler System
Vehicle make
Ford
Truckmount hours
1420
Truckmount condition
Excellent
Vehicle year
2004
Vehicle mileage
21046
Single or dual wand
Dual
Listing location: , California
INCLUDED TRUCK MOUNT:
The Butler System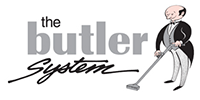 Be the first to post a question or comment on this listing.
The Daily Roundup
Related listings