Used Truckmount For Sale
I have parts from my old Butler system available if anyone has a need for any of the items I'll be glad to help you out.
Vacuum Blower, Heat Exchanger, PTO Drive Shaft, Electric Hose Reel.
All work great! I was going to keep as back up but will be glad to sell cheap if you need any or all parts.
Listing ID: 5742
Truck Mount Make
The Butler System
Truckmount condition
Good
Listing location: New Orleans, Louisiana
TRUCK MOUNT:
The Butler System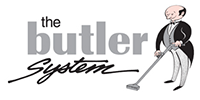 Be the first to post a question or comment on this listing.
The Daily Roundup
Get new listings delivered to your inbox.
We send one email with all the listings that day. Unsubscribe anytime. 100% CAN-SPAM compliant.
Related listings