Used Truckmount For Sale
New Heat Exchanger, Blower has been sold. Newer Pump. Parts from a complete unit. Engine is bad, body is rough.
Listing ID: 4910
Truck Mount Make
The Butler System
Truckmount hours
6380
Truckmount condition
Good
Listing location: Pittsburgh, Pennsylvania
TRUCK MOUNT:
The Butler System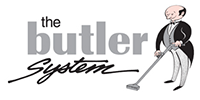 Be the first to post a question or comment on this listing.
The Daily Roundup
Related listings