Used Truckmount For Sale
I have a 1999 GMC Savannah 3500 Full Equipped ; Butler Truck Mount carpet cleaning system
This is ready to go!
Small repairs such as: Brakes , cosmetic issues and ac needs fixed. Other than that, it's a great vehicle.
It has storage shelving in the back, dump tank, fresh water tank, live hose reel , 2 Wand's , a tile & grout scrubber & tools, 2 carpet rakes, chemicals & other carpet cleaning items
I've had this van running for 3 years solid, I have done a lot of repairs in the front end so your getting the van in better shape than it was in when purchased.
Need a fresh start in a different field , this van belongs to someone who will take this industry serious & ready to make some Money!
Contact me if you're a serious buyer
765-426-3917
[email protected]
Listing ID: 4806
Truck Mount Make
The Butler System
Truckmount hours
5600
Truckmount condition
Good
Listing location: Indianapolis, Indiana
TRUCK MOUNT:
The Butler System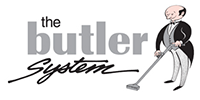 The Daily Roundup
Related listings