Used Truckmount For Sale
I parted out my 1992 butler.
Fresh water tank,waste tank in great condition.
Vacuum hose reel and steam line hose reel in good condition.
Van chemical racks,
Cat pump and vacuum blower was working 3 years ago, but has been in storage since then so
I don't want to make any guarantee.
Front panel with all wires and switches.
Heat exchanger froze but is available.
Looking to clean out my storage unit.
Listing ID: 4711
Truck Mount Make
The Butler System
Listing location: , New York
TRUCK MOUNT:
The Butler System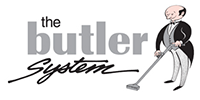 The Daily Roundup
Related listings