Used Truckmount For Sale
1999 GMC Butler Truck Mount Van. New 5.8 blower,220 gallon all day recovery tank, 110 gallaon fresh water tank, all stainless steel, new drive shaft. RUNS GREAT.
Listing ID: 4103
Truck Mount Make
The Butler System
Truckmount condition
Excellent
Listing location: , Kentucky
TRUCK MOUNT:
The Butler System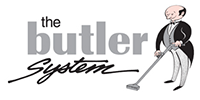 Be the first to post a question or comment on this listing.
The Daily Roundup
Related listings