Used Truckmount For Sale
Less then 150 hours on the Butler truckmount and the van was crashed.Just the Subaru EH65 pro series 22 hp gas engine,A roots / dressor universal urai 45 blower, a hose reel with 50' of blue 2" and a In-Line Filter Recovery System. All items are slightly used and cleaned up to almost looking new.Sell as a package deal for $1,300.00 or $800 for the Subaru EH65 snd $800 for the roots 45 urai and $80.00 for the reel and hose and $350 for the single in line filter set up.
Listing ID: 4070
Truck Mount Make
The Butler System
Truckmount hours
150
Truckmount condition
Good
Listing location: , California
TRUCK MOUNT:
The Butler System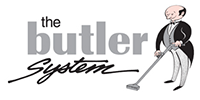 Be the first to post a question or comment on this listing.
The Daily Roundup
Related listings